In mid-2017, Healthy Water's new production facility started operation. Krones was responsible for large portions of the plant engineering involved, supplied new lines, and integrated new machines into existing ones. It is not least production under license of fruit drinks from the Austrian Rauch company that constitutes a significant guarantor of Healthy Water's future-viability.
Please activate JavaScript to play this video.
The firm's history started back in the early 1990s, when a Swiss privately invested 40,000 US-dollars. To tell the truth, he had only travelled to Georgia because he was interested in the local folk music. But the glaring poverty of the people living in this region made him want to help them on a sustainable basis. An opportunity to do so came up when in 1997, together with two Georgian families he had befriended, he was able to purchase the Nabeghlavi mineral water spring and plant, unused at that time. It was not very popular among the locals, though, which is why the plant was closed down in 1990.
Breakthrough with the first Krones line
In 1997, the Swiss-Georgian group of investors revived the bottling operations, this time calling them JSC Healthy Water.
The actual breakthrough then came when the first glass line from Krones was installed in 2003. Another two years later, sales had already reached 15 million fills. The market share of Healthy Water in Georgia veritably soared, from its former six to over 50 per cent, with the Nabeghlavi brand evolving into the market leader.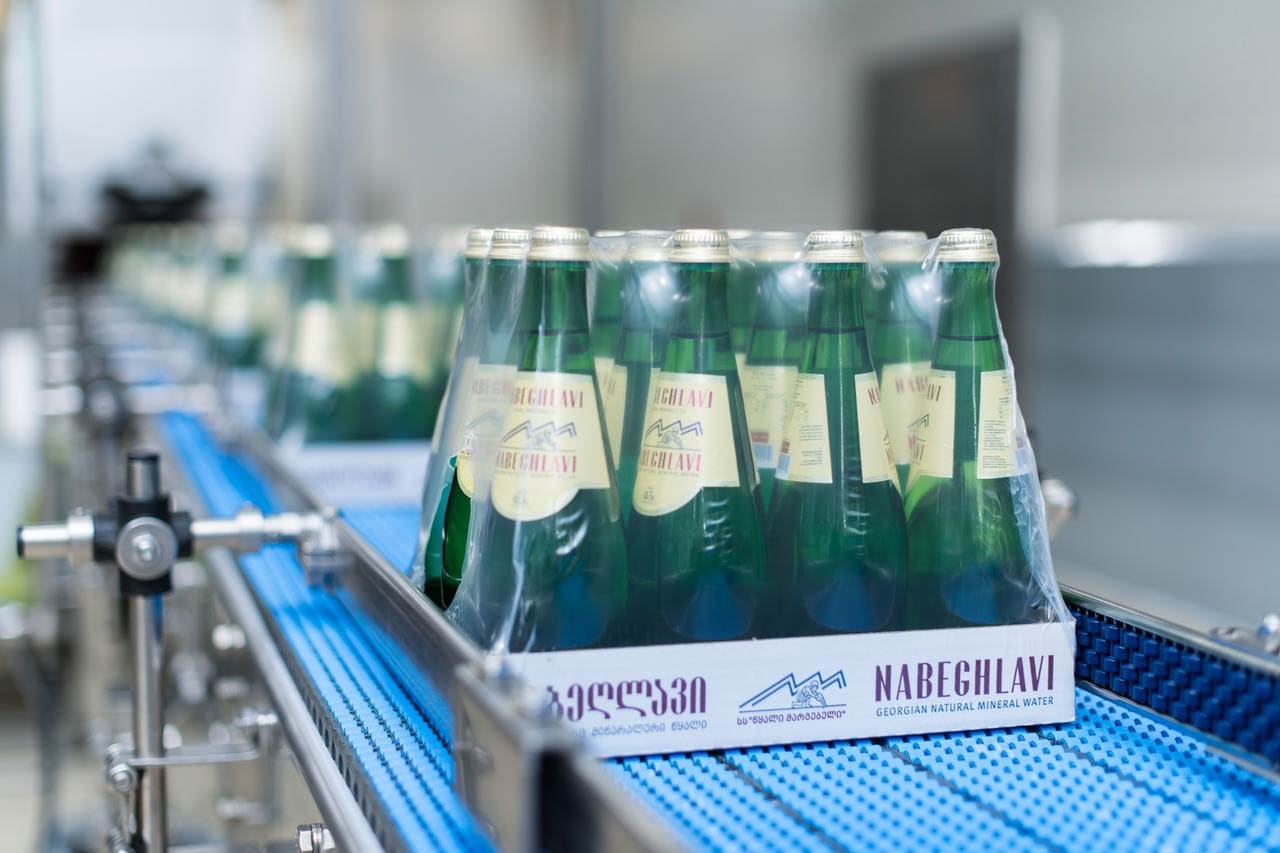 So as to meet the rising levels of demand, the company decided to completely refurbish its existing plant and to build a new factory right next to it. Installation work began in late 2016, by next April production had already started, and in September of that same year 2017 all the filling lines were up and running.
Thanks to the long years of cooperation with Krones, and the good experience and relationship that have evolved from this, it was quite obvious that we would again choose Krones as our partner in a project as large and extensive as this one.
Irina Gaprindashvili, Head of Operations
Strategic location
"Our cooperative alliance with Rauch, one of Europe's leading producers of fruit juices and other soft drinks, will make a significant contribution towards growing exports, and towards exerting a beneficial influence on our country's economic development as well," is Irina Gaprindashvili's firm conviction. "Our aim is to supply these products, and our own, to the entire region comprising our neighbouring countries, and to the Near East." This makes the new plant a strategic location as a regional producer for Rauch's beverage portfolio and for the Nabeghlavi articles.
The second important aspect for Healthy Water was to be also able to fill dealer's brands in the future. "Producing private labels in cans is a particularly attractive option. Some inquiries in this regard have already reached us from neighbouring countries," explains Irina Gaprindashvili. The multiple options for filling available at Healthy Water and its closeness to the port can be expected to translate this concept into marketing reality quite soon.
Capacity of 300 million fills
The plant has been generously dimensioned for an annual capacity of up to 300 million fills. For this, Krones prepared the layout for and installed the following process-engineering kit: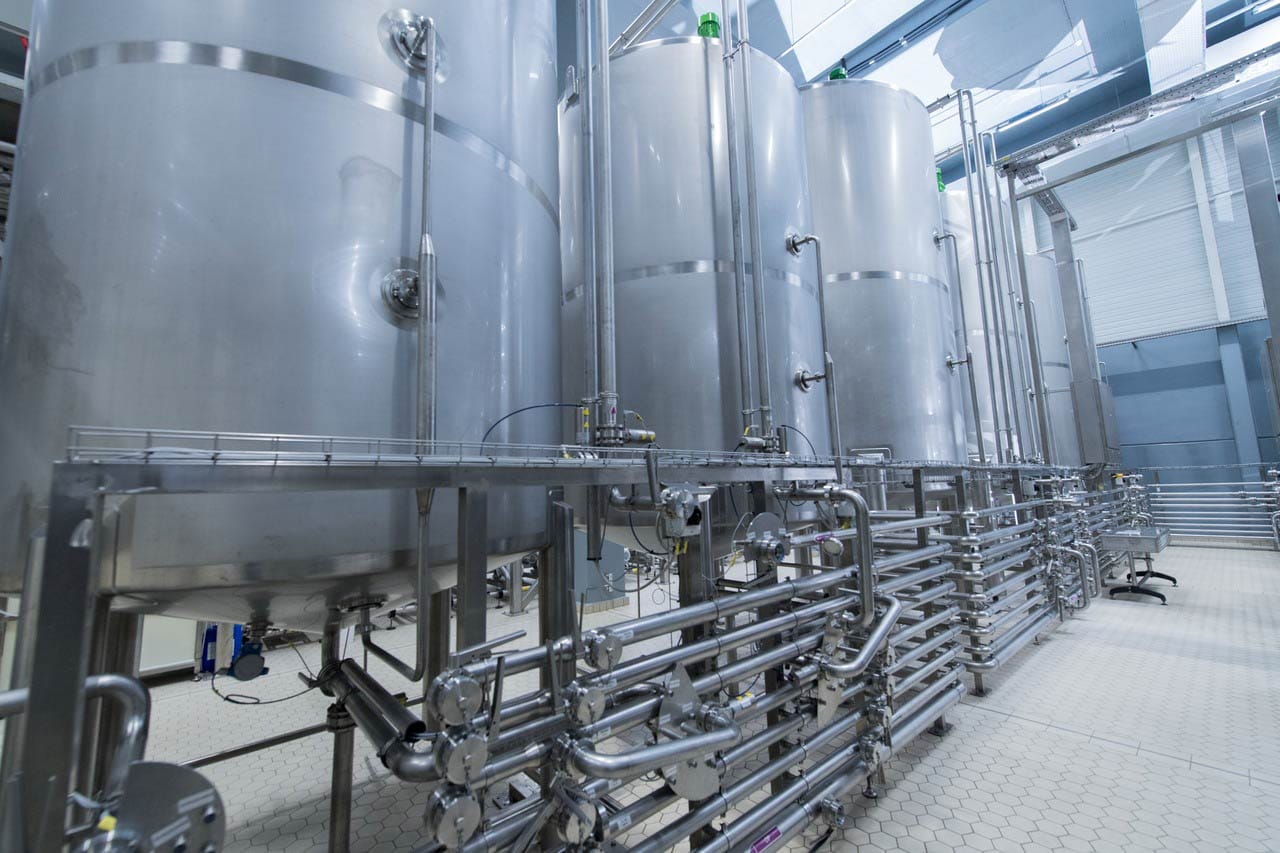 Six lines are available for filling:
1. The existing Krones glass line from 2003 was supplemented by a new Pressant Universal 1N palletiser.
2. The Krones PET line from 2007, likewise originally installed in the old plant, was equipped with new machines as from the labeller.
3. A new PET line for soft drinks is composed of machines from Kosme and Krones:
Kosme
Krones
4. What's virgin territory for Healthy Water is canning. For this purpose, the company installed a Krones line rated at 20,000 cans an hour, including:
5. and 6. Last but not least: two aseptic cartoning lines, for which Krones prepared a layout for their integration in the supply system
---
Selected machines and solutions