The Kulmbacher Brewery has a new line for swing-stopper bottles, which is rated at 50,000 containers an hour and thus sets the world speed record for this type of bottle. The line was installed in five erection stages and without interrupting production – a rather special kind of challenge.
Please activate JavaScript to play this video.
"Our gratifying sales situation, particularly for our swing-stopper brands, left us no alternative but to invest in new kit," Stefan Simon explains. Commissioning of the new line proceeded step by step: "It would, of course, have been simpler to first erect the new line and then switch off the old one," he admits. The space constraints, in particular, though, had not permitted this seemingly easier option, since the total area available was only 2,200 square metres. For the start-up, the brewery had created a compensatory area in the old palletising zone. Then, at each stage, first a new section was installed, then the old line's kit dismantled, the area thus freed up was refurbished, and the next erection phase commenced.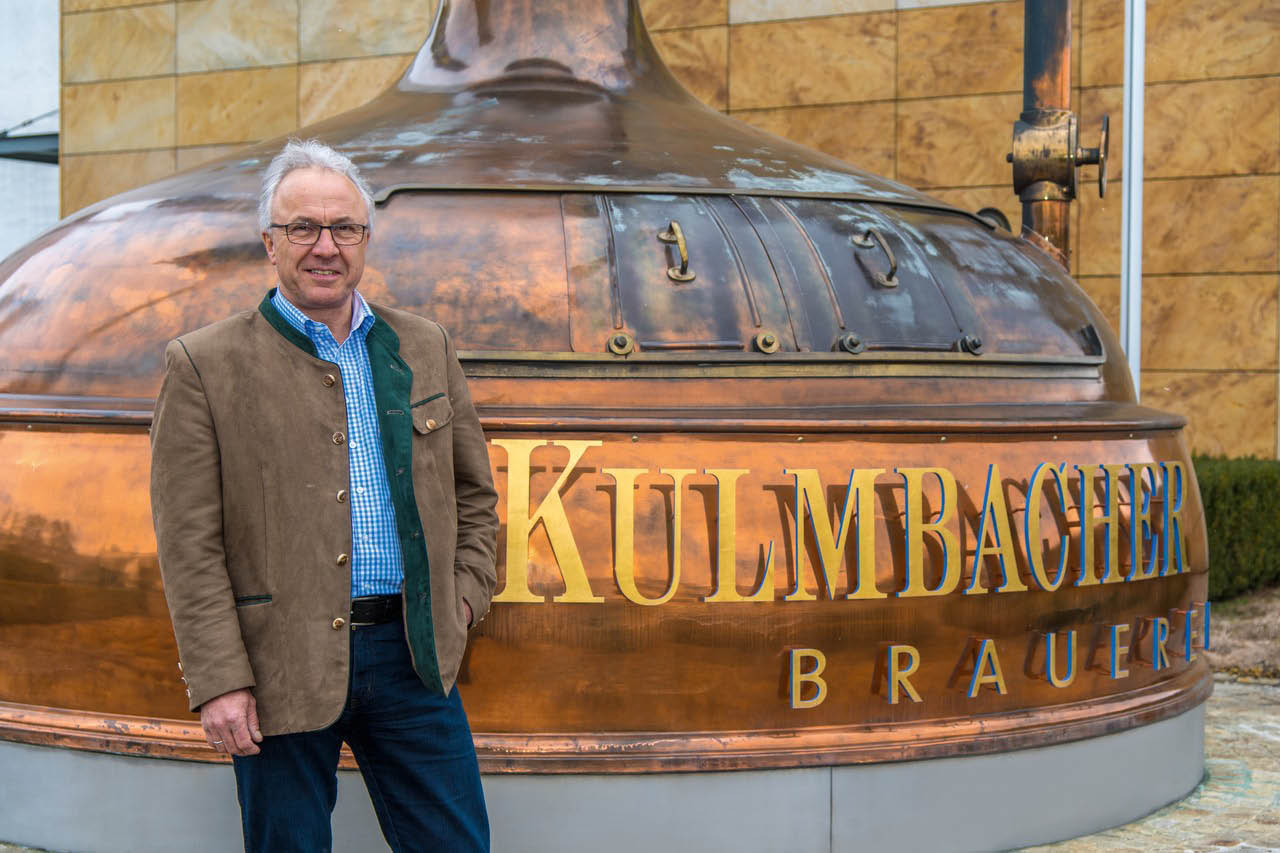 The separate erection stages
Dry end featuring a Linapac II packer and unpacker, plus a Modulpal palletiser, and two machines for opening swing-stopper bottles, together with a Linajet crate washer
Lavatec E3 bottle washer
Multimatic labeller with three cold-glue stations, plus a Linatronic empty-bottle inspector
Modulfill filler, VarioFlash pasteuriser with buffer tank and an existing CIP system provided by the client
Two swing-stopper closers, each rated at 30,000 bottles per hour, plus optimisation of the entire line while at the same time increasing its rating to 50,000 bottles per hour
Only one week of downtime
The entire project extended over a period of just under 17 months from commencement of installation to final completion: the order was placed with Krones in May 2016, with the first machines being delivered and erected in October of the same year. The other installation phases followed successively outside peak season.
The division of labour involved was as follows: ecomac, the specialists for pre-owned machinery in the House of Krones, dismantled the old machines, and Krones erected the new kit.
In early 2018, the new line then went into operation at its full output of 50,000 bottles per hour. "We thus even completed the job two months ahead of schedule," says Stefan Simon, who was born in Kulmbach.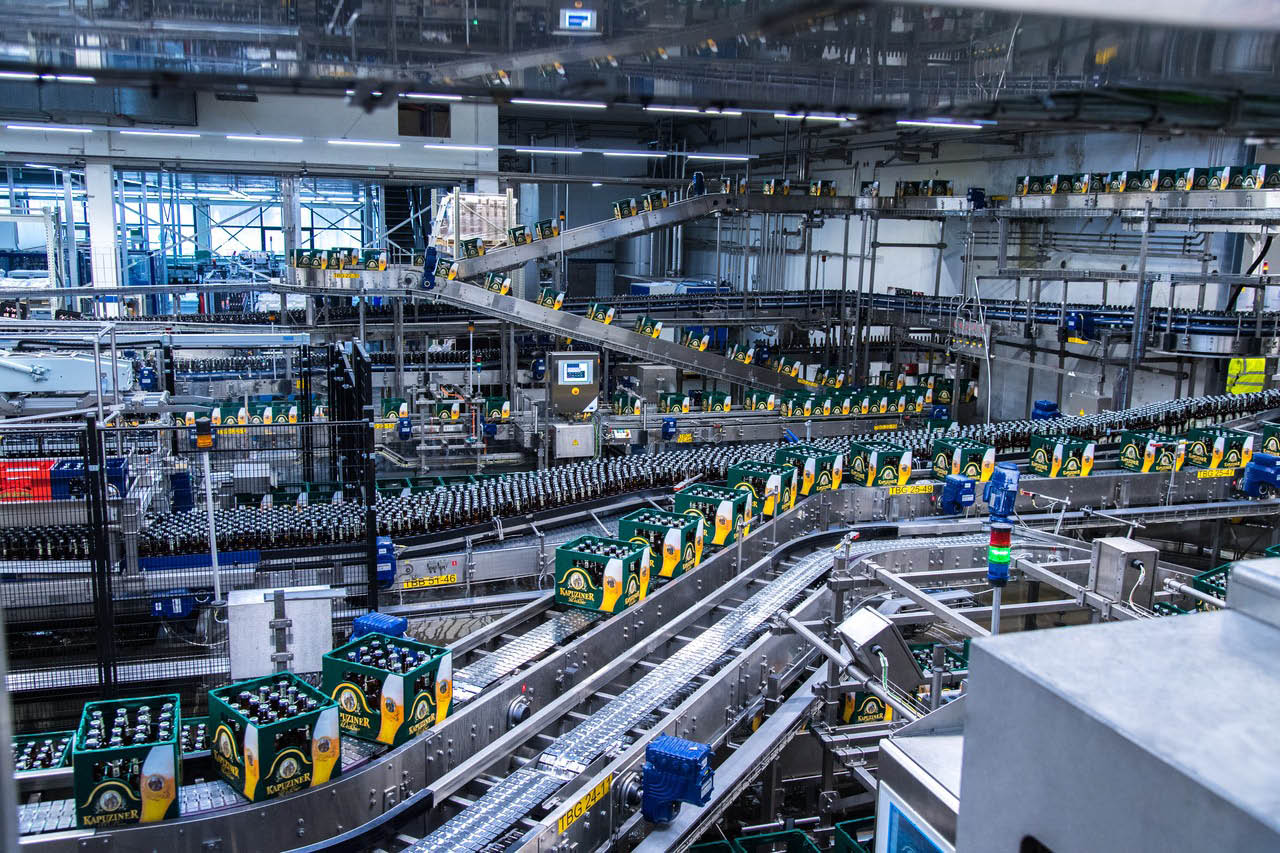 Record speed
During the planning work, empties handling emerged as the biggest question-mark. "Unpacking is a sensitive matter for swing-stopper bottles, because open stoppers tend to get entangled with each other or become snagged on the wall of the crate," explains Stefan Simon. "This is why for the Linapac we insisted on a relatively long stroke time of 15 seconds – and this is working out just fine, since the unpacking rate is perfectly ok."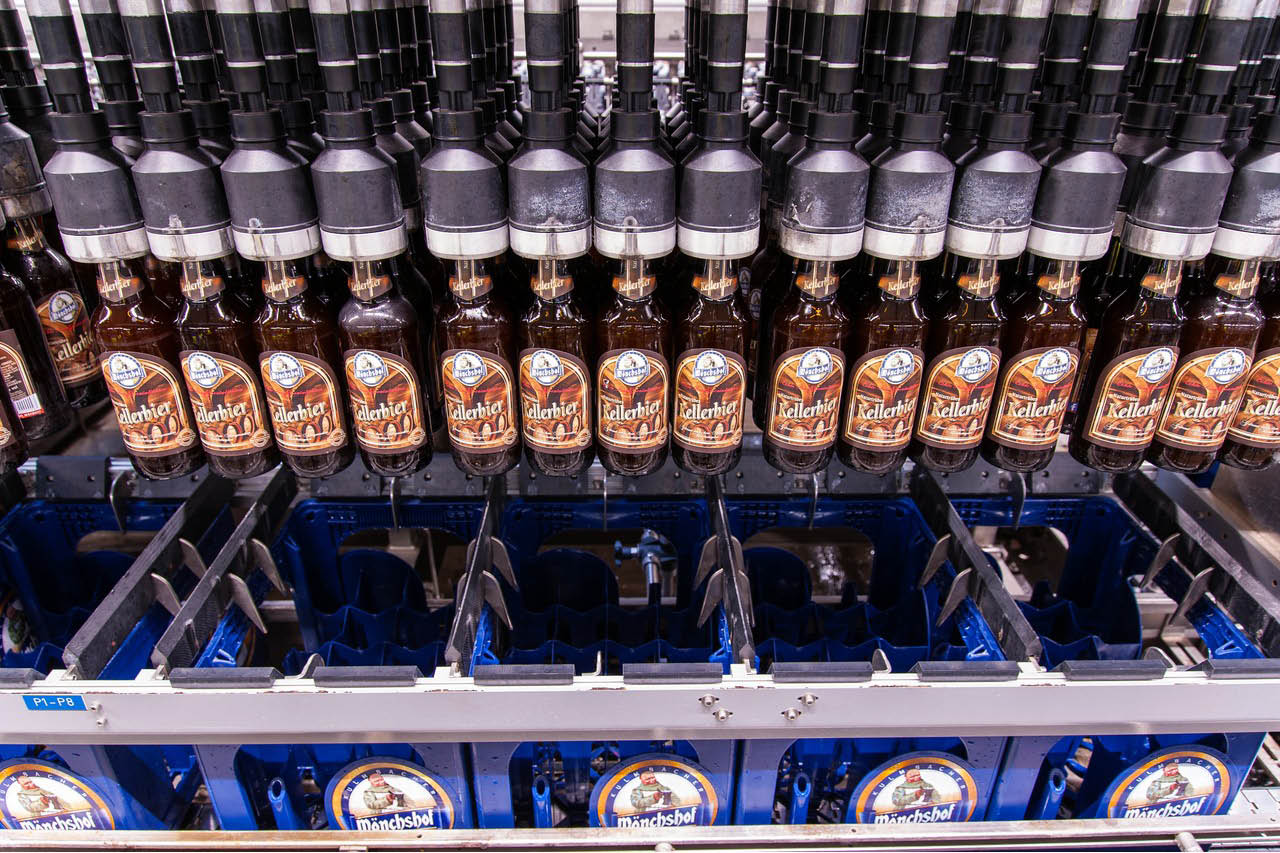 The new swing-stopper bottling line at Kulmbacher operates at an unprecedented speed of 50,000 bottles per hour. The second critical point here, however, was the speed of the two closers, which was set to 25,000 bottles per hour each in continuous operation, and can be increased to as much as 30,000. This latter speed is required whenever the machines are being flushed, which is done automatically for hygienic reasons at intervals of around 90 minutes alternately.
"Just keep on bottling"
Stefan Simon is equally proud of the Lavatec E3 bottle washer. It is directly heated with natural gas by means of two burners rated at 600 kilowatts. The exhaust heat from the flue gases is recovered by a calorific-value heat exchanger before these are released via the roof. "Direct heating with gas is the simplest solution, because it means we don't need a boiler-house, but merely a gas pipe. I would never build anything else," comments Stefan Simon. Another special feature of the Lavatec E3 is its minimised water consumption. "This is extremely low at 140 millilitres per bottle," explains Stefan Simon. "What's more, only Krones was able to offer the large pocket pitch required for the swing-stopper bottles. And we additionally opted for another pre-caustic zone with a separate label removal feature."
As he explains with a grin: "My maxim during the replacement job was: just keep on bottling. All this was possible only because we've got a brilliant team here in the brewery, and above all magnificent fitters and commissioning technicians from Krones as well. We always wanted only the best, and we got the merriest into the bargain as well." The good workplace atmosphere is immediately apparent to visitors, too. "90 per cent was planning, and 10 per cent we solved informally during operation, by installing bypasses that hadn't been originally planned, for example. Good communication is crucial in a project like this, it's not a one-man show – and it has to be fun as well," says a satisfied Stefan Simon.
---
Selected machines and solutions