The waters of St. Leonhards Quellen are something rather special. It's the people buying organic products, in particular, who have come to appreciate them. This is why these waters are leading the market on the shelves of Germany's specialist organic-food retailers.
"Is this really the right road I've taken to get to this mineral water bottler?" That's what you ask yourself when you're driving from Rosenheim to the small hamlet of Bad Leonhardspfunzen, which is located in a nature reserve between Lake Chiemsee and the Inn river. You're wondering because the road is in actual fact much too narrow for lorry traffic. By the roadside, you see a tiny chapel; in front of it water burbles into a stone fountain trough, and two people are busy filling it in canisters. This water comes from the St. Leonhardsquelle spring.
Please activate JavaScript to play this video.
Still, untreated water
But what exactly is it that's so special about the living water – this is what the mineral water bottlers themselves call it – from the St. Leonhardsquelle spring? "Our philosophy is to get still water from the spring into the glass bottle with as little treatment as possible and by the shortest route. All waters are artesian springs that make their way up to the surface all by themselves. This means they are fully mature, in 'full possession' of their natural powers, so to speak," says Martin Abfalter. "We're filling predominantly still water exclusively in glass bottles with closures that don't contain any PVC. We preserve the quality and crystalline structure of our waters by assuring a particularly gentle filling process."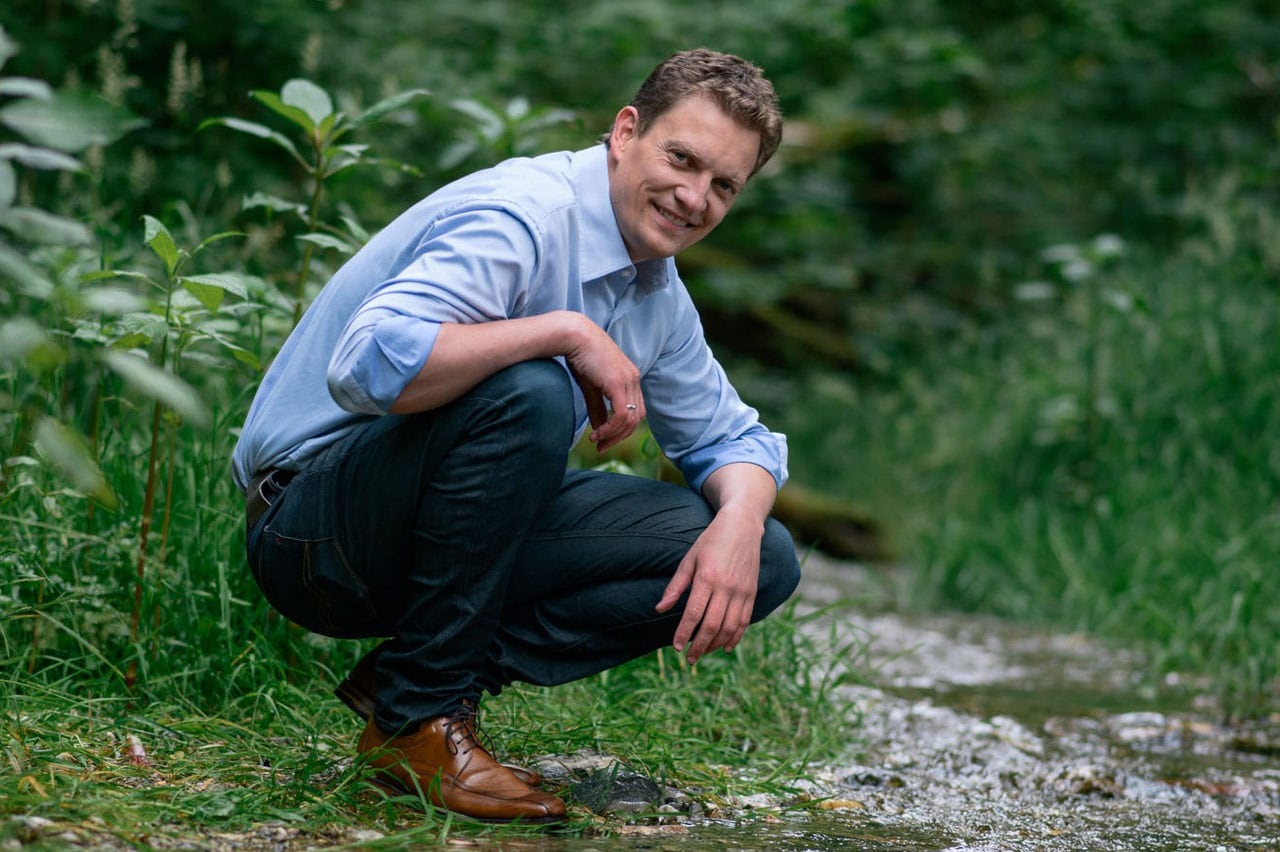 St. Leonhards first got in touch with Krones in 2014 because the company was grappling with a certain problem: the specific composition of the firm's water results in calcium carbonate precipitating as indissoluble calcite, which in some cases forms white marks on the glass bottles. Obviously, St. Leonhards wanted to assure reliable rejection of the bottles concerned by means of an inspector upstream of the filler. Usually inspectors work with a light/dark contrast detector but calcites provide next to no contrast. "Krones was the only manufacturer that could offer us a process with fluorescent lamps able to detect calcite deposits. And Krones could even point to a reference installation in actual operation. This won us over, and we decided back then to buy the Linatronic," relates Production Manager Frank Mösel. And that paved the way for now placing the order for the complete wet end with Krones.
Complete wet end
Krones' scope of delivery comprised:
Contiflow carbonator
A block consisting of
Coding system for the best-before date
Moreover, the existing Linatronic 735 empty-bottle inspector was integrated into the new layout.
Great fans of a block configuration
"What we particularly liked about the solution offered by Krones was the block concept," says Martin Abfalter, the owner and Managing Director. "The direct link between labeller and filler, especially, was instrumental in doubling the line's output compared to the previous speed, and that on a very small floor area of just 600 square metres." Furthermore, the human engineering in the new line is better, and the line is more efficient while also meeting the latest hygiene-related requirements. "We opted for a somewhat bigger filler, with a pitch circle diameter of 2,880 millimetres and 88 filling valves. This makes for slower (and thus smoother) running, a fact that directly benefits the filling quality," explains Frank Mösel. For this investment, St. Leonhards also made rigorous use of the latest valve and pump technology from Evoguard because this, thanks to its high quality and its design precisely matched to the process conditions involved, is predestined for assuring gentle water treatment.
What we particularly liked about the solution offered by Krones was the block concept.
Martin Abfalter
---
Selected machines and solutions