China's water resources are limited, which is why the market for packaged water is fiercely contested.
Coming from a different specialism, the New Development Group (NDG) has meanwhile entered the water market and was last year granted one of the coveted, state-issued licenses for extracting water from a spring and for filling the natural mineral water. The location could not have been better chosen: Bama, a region in the hilly countryside of southern China, is above all renowned for its excellent water quality. NDG has now commissioned a Krones bottling line, for the time being the only one there.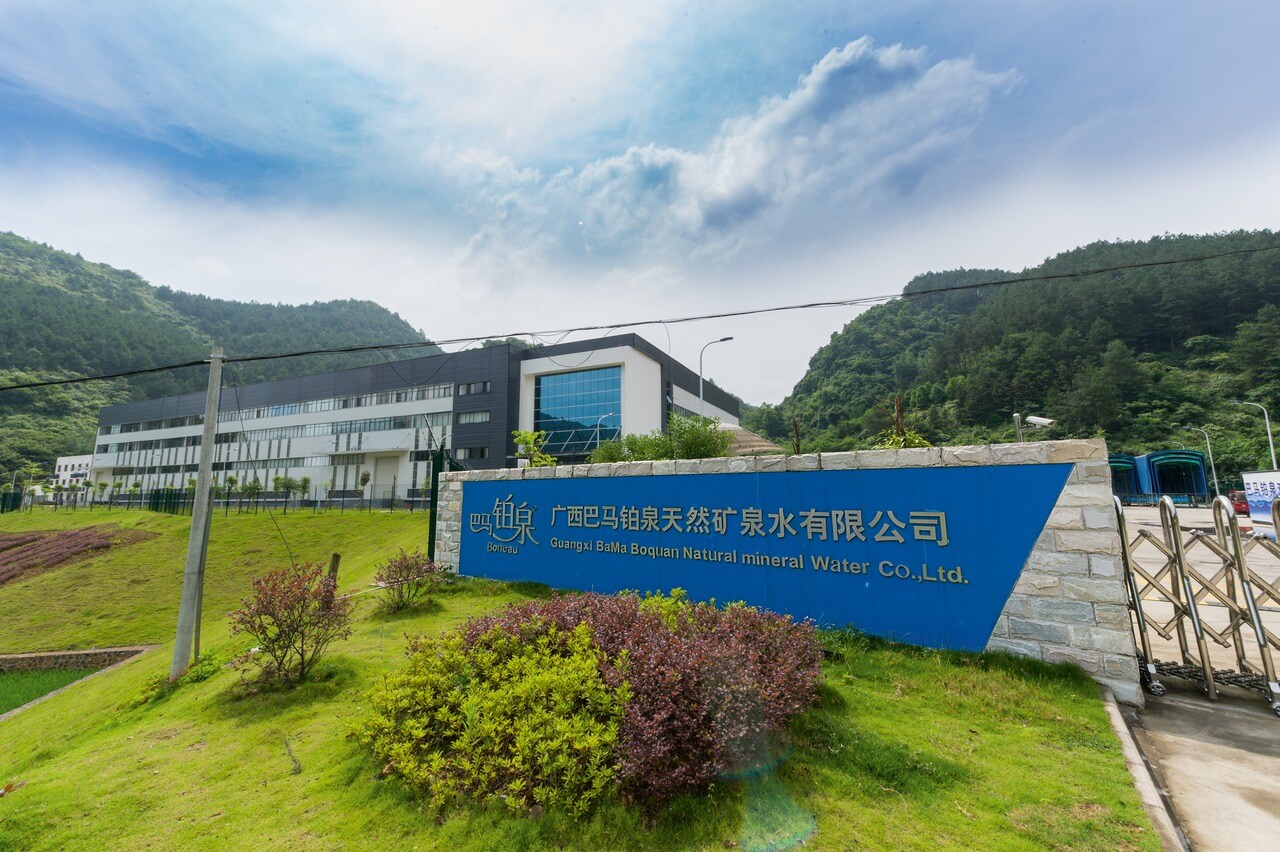 The Bama region is one among a handful of territories in China, which are renowned for their abundant water resources and excellent water quality. NDG has chosen this location for two reasons – firstly out of logistical considerations: it was the vicinity of the southern Chinese province of Guangdong, in particular, that proved attractive for the entrepreneurs, since consumption of packaged beverages is running at a comparatively high level there.
The second important reason was this region's well-known water quality, as mentioned above. NDG intentionally opted for not bottling purified water, something the company could have done at practically any location. Instead, the group concentrated exclusively on natural mineral water, the filling of which was conditional on possessing a suitable spring.
Boneau – good water
Spring water from Bama is considered to be of extremely high quality because it flows through the karst rock in ramified seams several thousand kilometres long. As it does, it is filtered in a totally natural way while simultaneously absorbing minerals. What's more, the region around Bama exhibits a strong level of geomagnetism, twice as high as usual. The magnetic lines split the water up into small molecules.
Thanks to the three springs that NDG bought, the company is also in a position to erect up to three filling plants. Logically enough, though, it started by building just one factory hall. The firm intends to match the actual schedule for further investments to market developments. NDG has channelled capital expenditure totalling approximately 42 million euros into tapping the spring, and into creating filling and storage capacities on an area of roughly 46,000 square metres.
NDG hits the ground running at 48,000 containers an hour
The company achieved a high speed of 48,000 containers per hour on its bottling line right from the start – and thus hit the ground running. "Our ambitions are very high indeed. In our opinion, this output won't be sufficient for very long," says Yao Mingdi, Procurement Manager at NDG BAMA BoQuan. When selecting their supplier of machinery, NDG shortlisted three vendors. "Krones was the company that best met our expectations," continues Yao Mingdi. "What you have to bear in mind is that we come from a different specialism, which means we can't draw on much experience in this field, so the tips and advice that Krones and the preform manufacturer Husky gave us were very valuable indeed. That's something we really appreciate."
The hall provides space for a total of three lines. The first (and the only one for the time being) is a PET line supplied by Krones, which went into operation in late May 2016.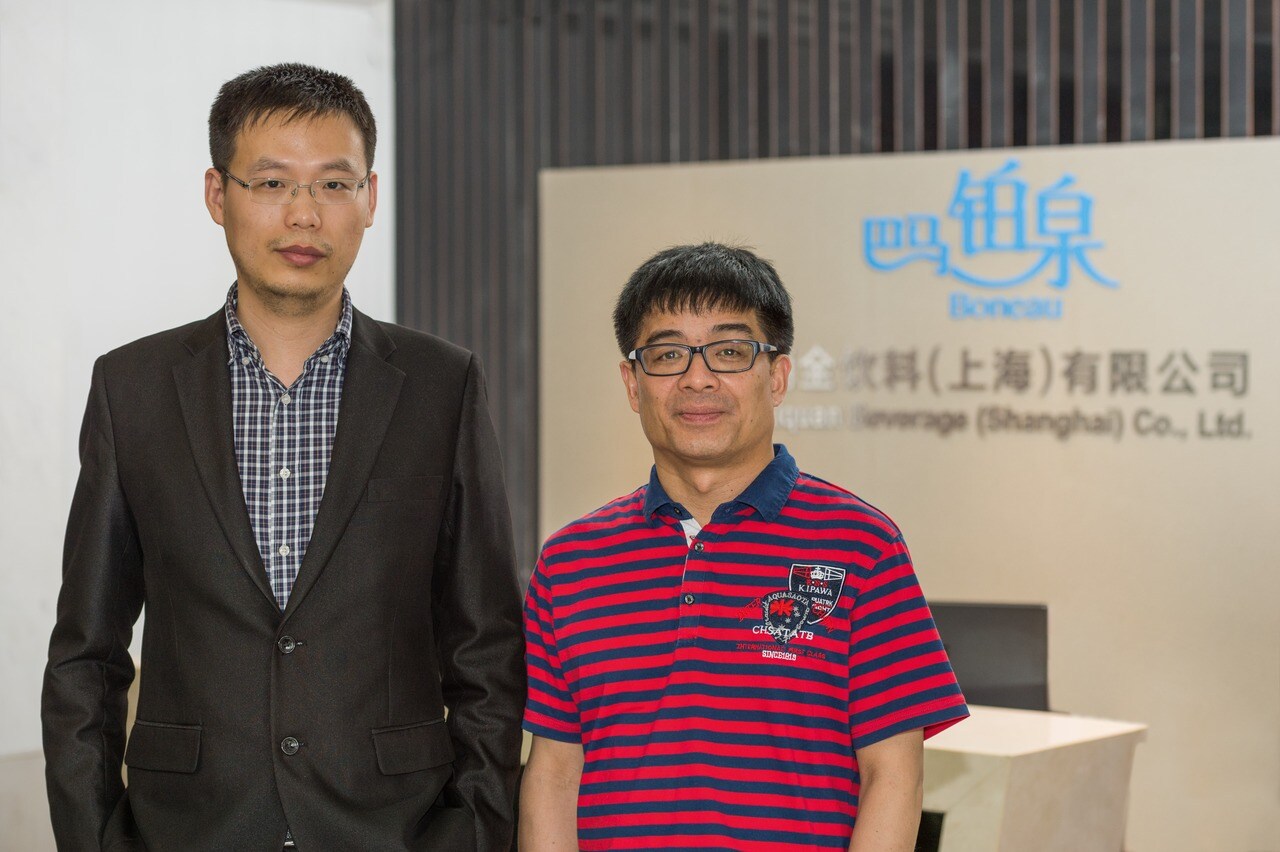 Water line
The line delivered to Guangxi Bama Boquan Natural Mineral Water, as the company is officially called, is rated at 48,000 containers an hour and comprises:
Training courses at Krones Taicang
"Installation, commissioning, service support – that all went well," says Lan Jian, General Manager at NDG BAMA BoQuan Co., Ltd, "and if any difficulties did crop up, these were swiftly eliminated." NDG hired a plant manager who was familiar with Krones machines from his previous job, and had the machine operators trained at the Krones Academy in Krones' Chinese subsidiary in Taicang. "It was not least this option, of being able to acquire the requisite know-how right here in China, that was another vital piece in the puzzle when we were putting together arguments for our decision to work with Krones," explains Lan Jian. "And that goes for the future as well; we can upgrade our employees' skills still further."
Competitive in the long run
"In our marketing and sales work, we're initially focusing on China's south-east, and later on we want to expand distribution to the whole country," explains Lan Jian. "We're trying not to compete with the established brands directly, but to use other sales channels – predominantly supermarkets, restaurants and clubs. We want consumers to know that Boneau is a first-rate water, guaranteed not only by Bama's renowned water quality but also by top-notch 'Made in Germany' filling kit from Krones. This is also what we're emphasising in our marketing."
When you're entering a new market coming from a different specialism, you often need some staying power. Yao Mingdi adds: "It isn't our strategy to earn lots of money straight away. What we're rather aiming for is long-term success. Our opting for a Krones line is the foundation for assuring excellent quality levels in the long run. We're proceeding on the assumption that the total cost of ownership for the Krones line is better than that of more affordable machines of inferior quality. This is what will give us a competitive edge in the long term."
"Boneau is a first-rate water, guaranteed not only by Bama's renowned water quality but also by top-notch 'Made in Germany' filling kit from Krones."
Lan Jian
Contact person
Xiang Chijun
Krones China
T: +86 1590 2151345
E-Mail
---
Selected machines and solutions