With a new Krones line rated at 72,000 containers per hour, the Faxe Brewery has now once again upsized its filling capacity for cans.
Please activate JavaScript to play this video.
The Faxe Brewery was founded in 1901 in the eponymous town on the east Danish island of Zealand, and for decades was one of many small Danish breweries. It was not until the 1970s that it outgrew the borders of its locality and began to distribute its beers nationwide. Probably the biggest change in the firm's history took place in 1989, when Faxe merged with the Jyske Bryggerie and with Royal Unibrew to form what is today the second largest brewing conglomerate in Denmark.
Faxe produces 23 different worts; the proportion of exports is extremely high at around 70 per cent. Royal Unibrew is thus Denmark's biggest beer exporter, with deliveries to 75 different nations.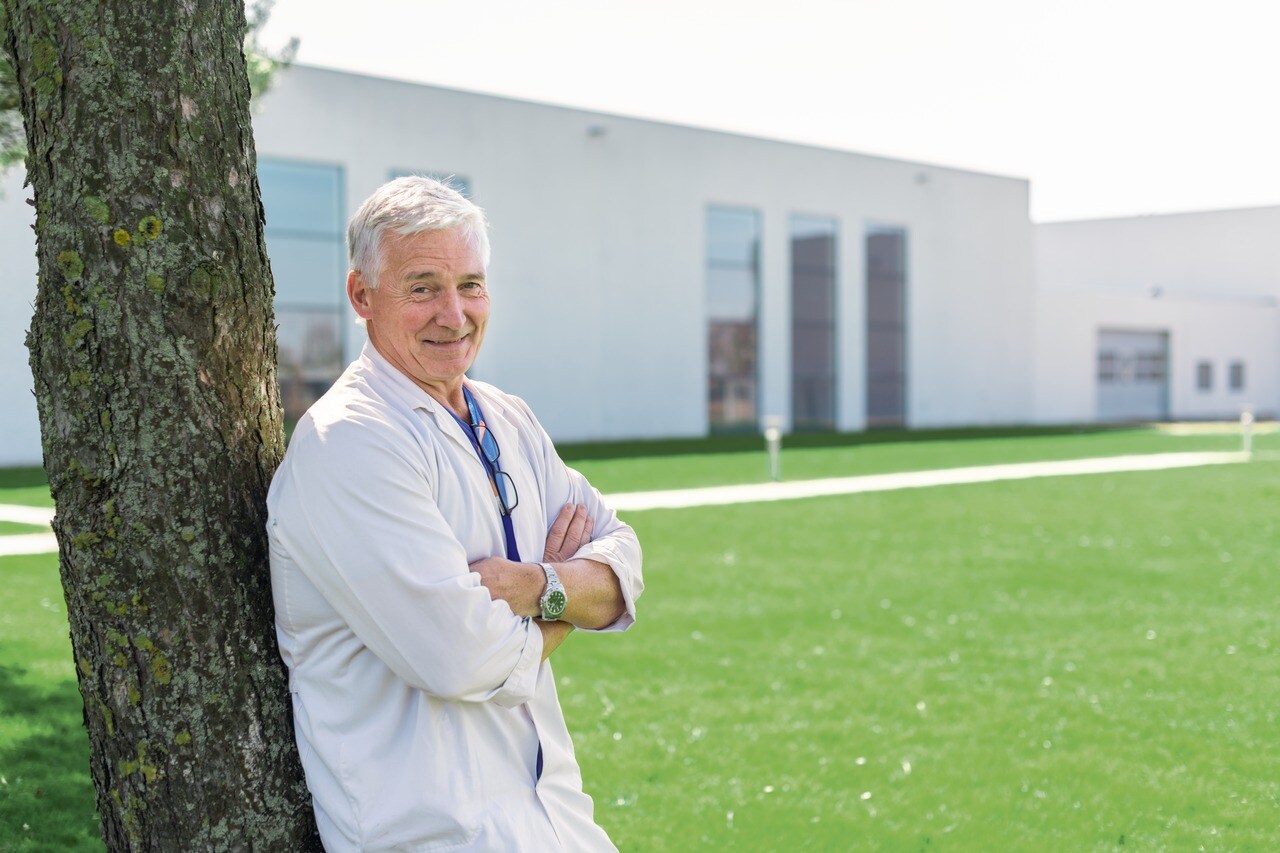 Challenge: limited space available
Since the demand for its brands has been steadily rising in recent years, Faxe decided to invest in a new canning line. This nowadays fills both beer and cider, plus soft drinks, for outputs of up to 72,000 containers an hour. "In terms of soft drinks, we've come up against the limits of our capacity, whereas with beer, thanks to the new Krones line, we now have free additional capacities of around 300,000 hectolitres in the filling area again," explains Keld Norup Lauridsen, Head of Production and Warehouse
The biggest challenge for both Krones' planning engineers and Faxe's technical management was to integrate the new line into the existing hall. After all, the brewery operates a total of nine lines in one hall, all of them installed in a very confined space.
It was a challenge, because the space avaiable was extremely limited.
Keld Norup Lauridsen
Krones installed the new line in two phases within a one-year period: first the wet end, then the dry end. And although the new line handles more than twice as many containers as the previous 40,000-cph line, it nonetheless had to be accommodated on the same footprint, which is why Krones decided on a two-level configuration.
Accommodated on a minimised footprint
The new canning line was installed in three hall areas and on two levels.
Wet end:
Packaging and palletising:
Empties reception:
The new line handles around 100 SKUs – it is run in three shifts during the week, with an additional shift at the weekend, so it's already at full capacity utilisation. The Contiflow mixer, likewise newly installed, is not intended solely for the new canning line, but can at need be used for all the lines. Besides the Pepsi-Cola products, it also prepares the products of the firm's own soft drinks brand Faxe Kondi, for example.
Bottleneck eliminated
When asked why the firm opted for Krones, Keld Norup Lauridsen has an unequivocal answer: "Krones builds good machines and our relationship with Krones has been rock solid for many years. One of the most successful projects I've experienced during what are meanwhile seven years with Faxe was a joint one with Krones – namely the installation of a pre-owned Krones PET line in 2014. That went like clockwork, and was also one of the reasons why we now opted for Krones again." But the time after the line's been purchased also plays a significant role for Faxe, as Keld Norup Lauridsen explains: "What's more, the service support from Krones is very good. What we particularly like is that here in the subsidiary Krones employs Danish-speaking staff from our own country. This makes lots of things a whole lot easier."
---
Selected machines and solutions