The Polish mineral water bottler Muszynianka installed no fewer than two Krones bottling lines within twelve months, thus laying the foundations for further growth.
In 1991, Muszynianka was filling 1,500 bottles per hour on a small line. Even back then, the cooperative concentrated exclusively on filling mineral water, and in 1997 invested in its first PET line, bought from an Italian manufacturer. In subsequent years, a filler from Poland and pre-owned machines from German suppliers were added to the filling operation, whose output then increased to 5,000 in 2001, and to 12,000 containers an hour in 2003.
2005 marked the company's breakthrough, both in qualitative and quantitative terms: Muszynianka was the first beverage bottler in Poland to opt for a block layout from Krones, which back then was still a new technology – a Contiform Bloc, incorporated in a complete line rated at 18,000 containers per hour. "That was a huge step forward for us," says Managing Board Chairman Ryszard Mosur, "and in a way also an experiment. We were really eager to see how it would work out. At that time, a whole lot of other beverage producers flocked to our plant so as to have a close look at this reference line." His verdict: the experiment was a complete success – and the line is still working today to the client's complete satisfaction. Later on, the company started operation in a second, smaller filling plant located two kilometres away in Milik, with the aim of increasing production output. Today, two lines, rated at 10,000 0.6-litre bottles and 12,000 1.5-litre containers an hour respectively, are up and running at this facility. But even these upsized capacities were in the long run unable to meet demand.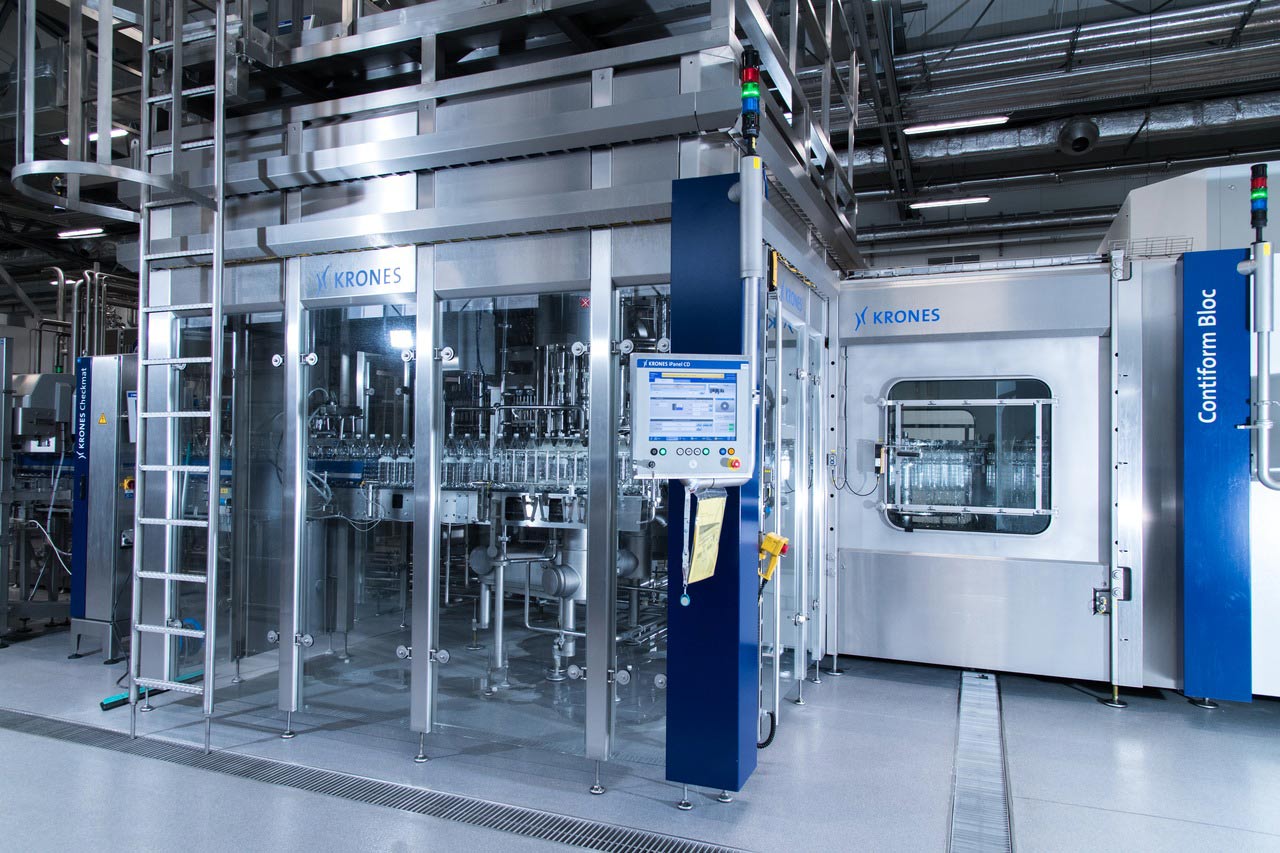 Proactive investment policy
This is why last year Muszynianka launched a significant investment initiative. "We went straight to Krones in Neutraubling, without inviting other manufacturers to submit alternative quotations," says Ryszard Mosur. "The major basic reasons for our decision were the top-level quality of the Krones machines, and above all the service support provided by Krones. During the 13 years when our first Krones line was running, it happened three times that some spares were really urgently needed. Even though these parts were not in stock at Krones Poland, they were each time supplied to our plant from Neutraubling within 24 hours – thus enabling us to resume our production. That's what we appreciate Krones for – quality, reliability, prompt service support."
We went straight to Krones in Neutraubling.
Ryszard Mosur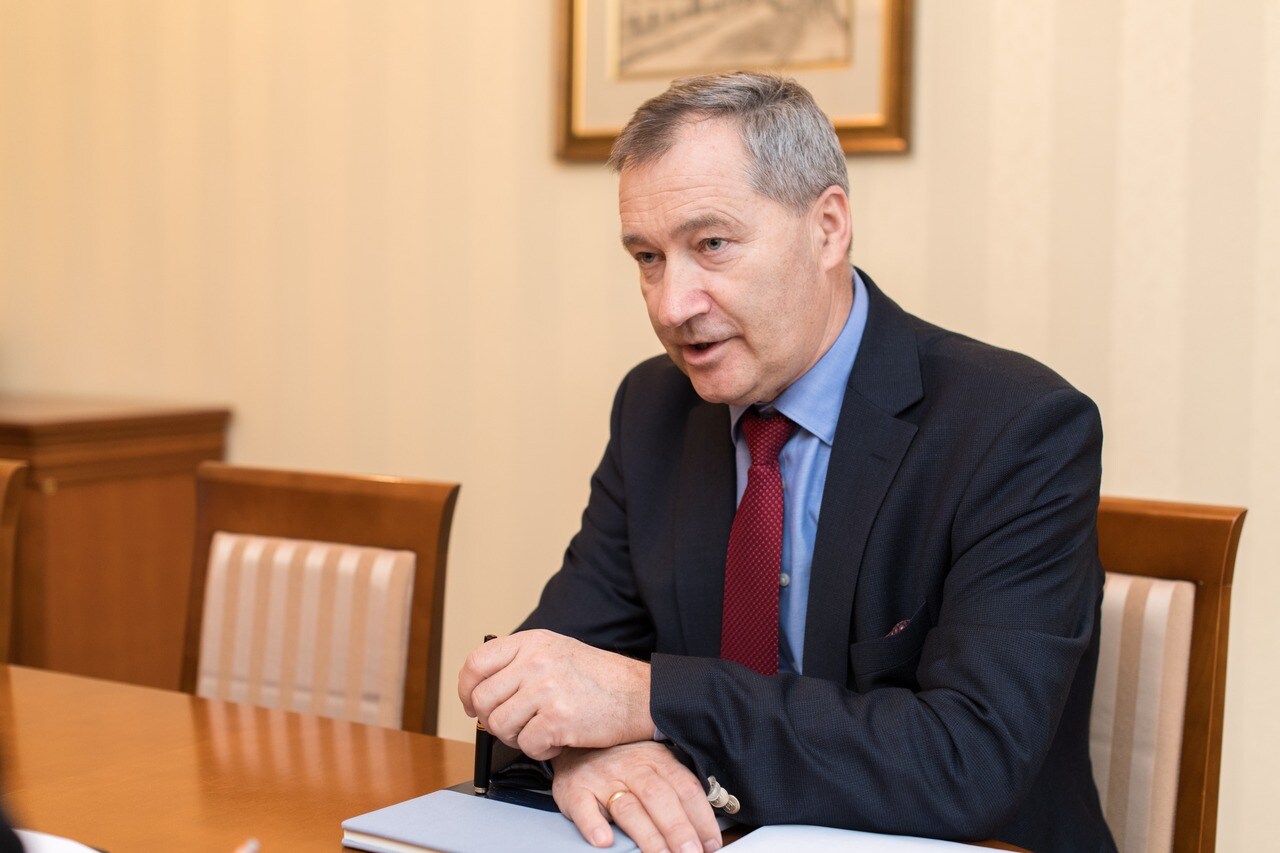 So Muszynianka placed an order with Krones for another bottling line, this one rated at 24,000 PET containers an hour, to be installed at its plant in Muszyna – and needless to say featuring block technology once more.
Complete standard PET line
The mineral water bottler now has a total bottling capacity of 52,000 containers an hour – quite a different figure from the 1,500 bottles per hour the firm had started out with.
Follow-up order: a combined line
After the new line had successfully started operation in late 2017, Muszynianka has continued to rigorously pursue its expansion thrust. At the beginning of 2018, the mineral water bottler placed an order with Krones for a combined line. "It's above all the sanatoriums and health spas in our region that want to buy our healthy water in glass bottles as well," says Ryszard Mosur. "More and more consumers are likewise in the market for this type of container, so we decided to put in place some capacities for glass bottles too." Muszynianka chose an embossed 0.3-litre bottle with a neck-around label as the first container size, which is ideally suited for the catering trade as well. In its third plant in Krynica Zdrój, the new combined line started operation in the autumn of 2018.
PET and glass containers on a single line
The new line provides combined filling of PET and glass containers, by means of two wet ends and one shared dry end:
For this third location, too, Muszynianka will stay true to its corporate philosophy: concentrating on just one brand. It looks highly likely that the company, organised as a cooperative, will see further expansions in the future. "Our plans include increasing the diversity of our bottle range, by adding both a larger glass bottle and a medium-sized PET container," says Ryszard Mosur. The two Krones lines, installed in quick succession, are intended to be instrumental in achieving this goal.
---
Selected machines and solutions