Opening up energy reserves in tank refrigeration
Smart cooling
Saving energy is a major topic for all process steps in breweries. Looking at the energy requirement during fermentation and storage makes clear that the requirements of the fermentation process allow a graduated refrigeration, which will save energy.
With the Steinecker TwinCool two-step refrigeration system, breweries will reduce their energy consumption during refrigeration.
At a glance
Reduced demand for electrical energy in the refrigeration process
Retrofittable refrigeration system with two temperature circuits
Individual calculation of the potential for optimising the energy efficiency of each individual brewery in a simulation program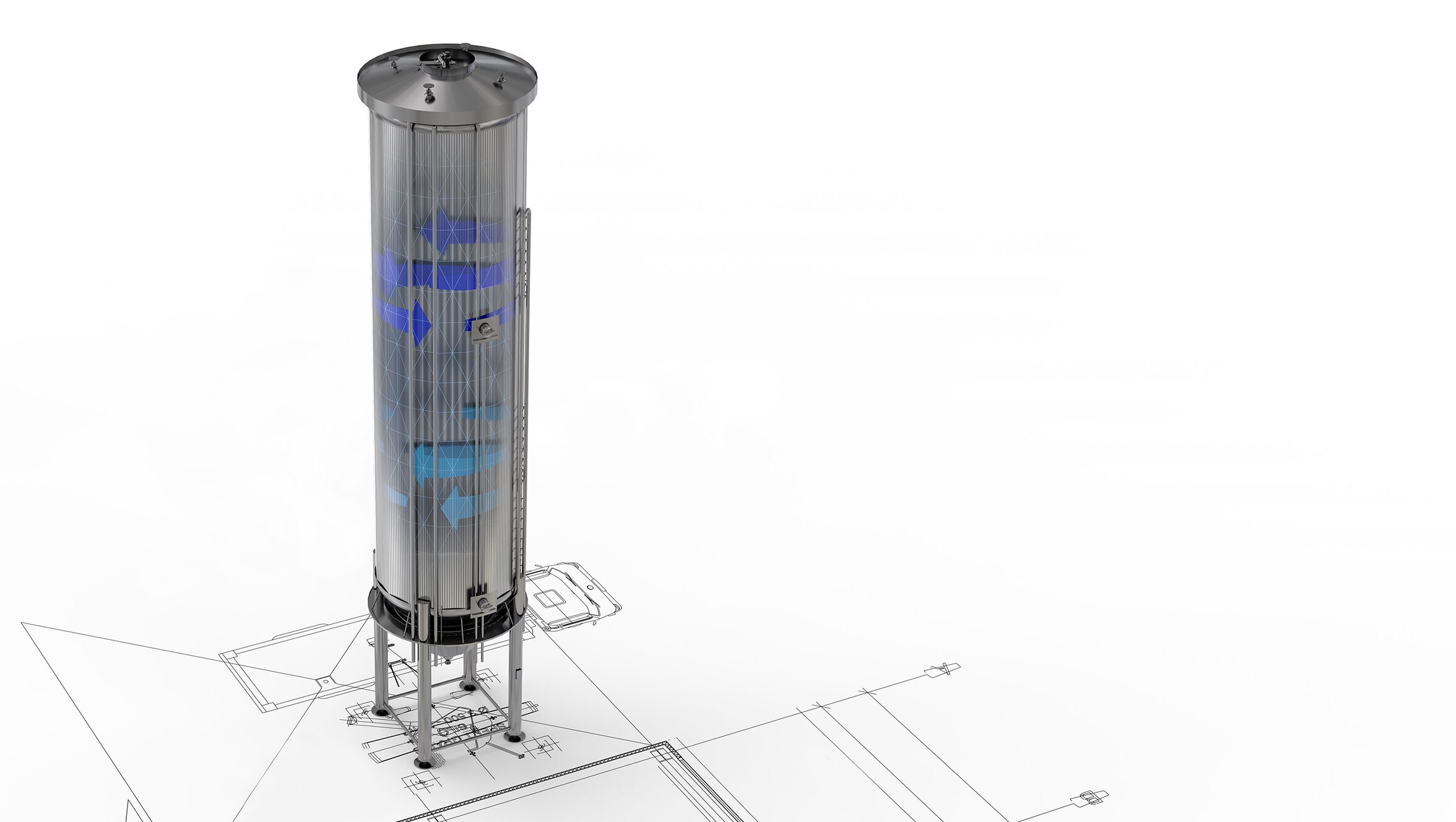 Download brochure Steinecker TwinCool
1,00 MB, .pdf
Benefits to you
Can be retrofitted in existing plants
The refrigeration system is especially designed and adjusted to suit each individual application, even for existing plants.
Exact determination of the saved energy
The used simulation software can exactly predict the energy saved for your brewery. Thereby, the ROI can exactly be determined.
Individual adjustment to suit your refrigeration system
The TwinCool concept can also be used for indirect refrigeration via a glycol circuit.
Simple option for an improved energy efficiency
TwinCool requires only a small input to render your refrigeration system more efficient.