Producing lots of different articles within a short timeframe and in small batches has always been a dream for beverage bottlers. For the tradition-steeped Starzinger company in Frankenmarkt, Upper Austria, the dream has now come true: thanks to LineXpress L, article change-overs when filling water and carbonated soft drinks in PET bottles have been very largely automated – and are thus faster than ever before.
With its six facilities and approximately 250 employees, Starzinger is the third-largest producer of soft drinks in Austria, and has long since established itself on the international market as well. It fills around 250 of its own articles and more than 1,000 third-party articles on four PET, three glass and three canning lines.
But what does it take to be so successful? Ludmilla Starzinger, who is running the company, has an unequivocal answer to this question: "We're an authentic family firm, you see, 100 per cent privately owned. This has always been an advantage for our growth; it means we enjoy great flexibility in terms of decision-making, and can also afford lines that are highly flexible and meet the most stringent of production standards. We've been working together with Krones for a long time now, and we're very satisfied."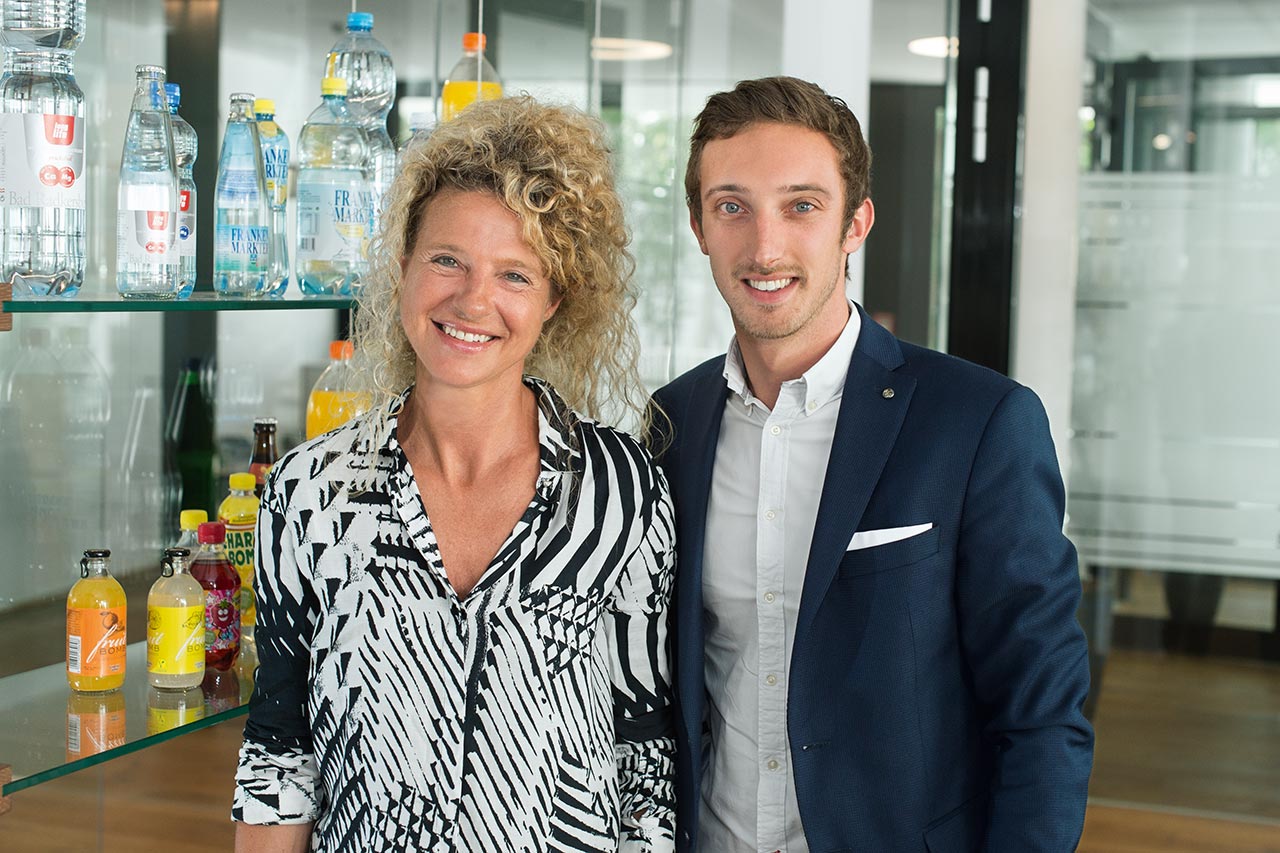 Flexibility as a success-driving factor
The most recent example of this special partnership with Krones is Starzinger's latest acquisition, installed in a specially built 1,500-square-metre hall made of fair-faced concrete: the world's most modern PET bottling line. It's the first ever to be equipped completely with LineXpress L from Krones, a system that largely automates the change-over process for the entire line. This enables PET bottles to be filled with water and carbonated soft drinks in an article diversity unparalleled anywhere else on the planet.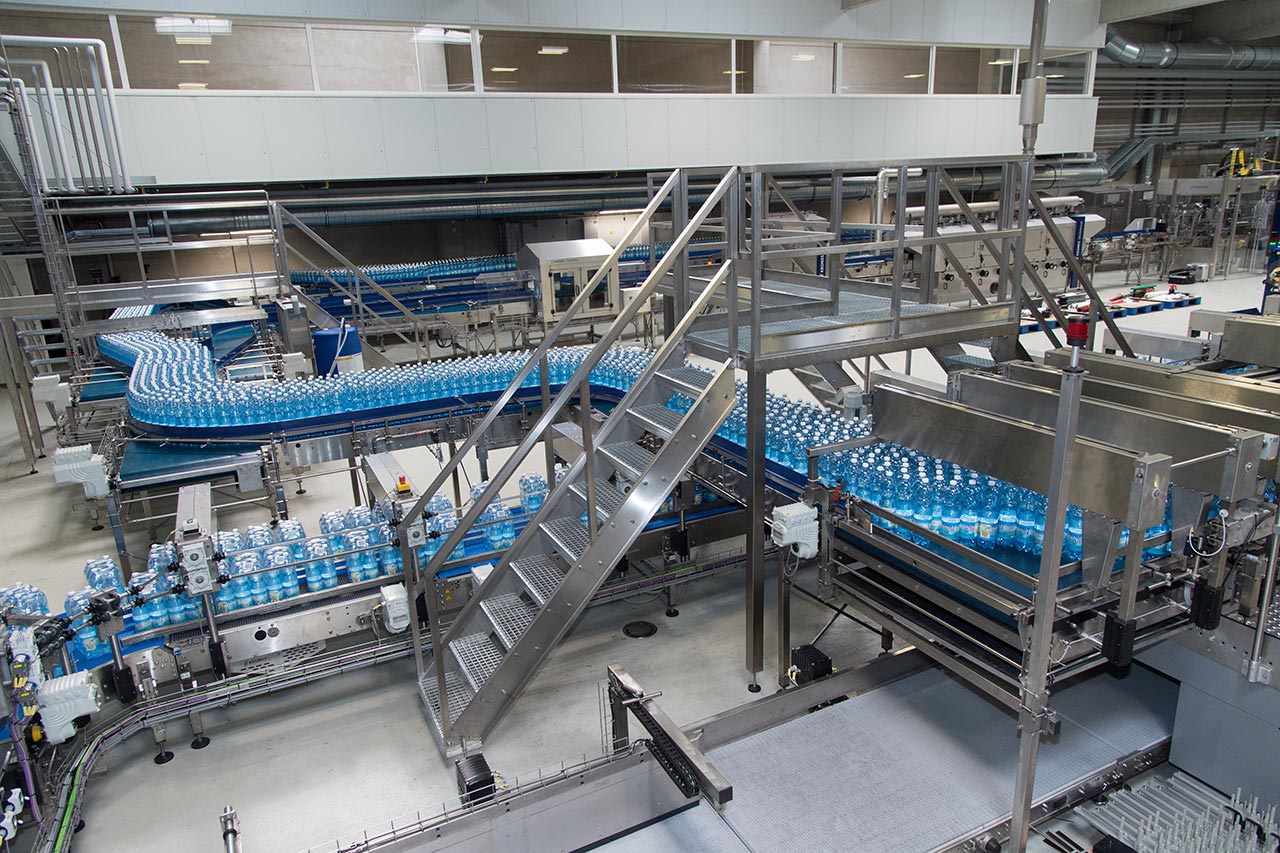 And it's necessary too. Due to the broad product range of more than 1,250 different articles, Starzinger has to change over to relatively small batches not only often, but also as swiftly as possible. This requires particularly flexible lines that at the same time assure minimised product losses and high standards of quality. Ludmilla's son Victor Starzinger, who played a leading role in developing and implementing this project, explains: "At first, we were thinking of a conventional PET line, but then we looked at the LineXpress concept from Krones and realised: this is really tailor-made for our company's needs. In terms of flexibility and change-over times, particularly, the line is simply perfect for us."
Up to four hours saved during change-overs
With the new line, Starzinger fills up to 21,000 1.5-litre bottles per hour. In addition, LineXpress L enables the production capacity to be increased, since a complete article change-over to different products, types, formats and packs can be achieved in record time. A product change-over, for example, can be shortened to as little as ten minutes, and a format change-over to only 30 minutes. "For us, this means that in the case of a complex change-over routine, from 1.5 to 0,5-litre bottles, for example, massive time savings of up to four hours can be obtained compared to a conventional line," emphasises Victor Starzinger. This is made possible by automated and simultaneous processes that eliminate the previous error sources at change-overs, which by reason of their complexity are repeatedly a challenge for the operators.
And this is how the system works: when the scheduled production quantity has been reached, LineXpress automatically initiates the article change-over routine on the line. The material flows are changed over on the fly, with the previous preforms and closures being removed while production is still ongoing, and replaced by new ones. Once the line is then free, the change-over routine will begin. A robot automatically replaces the moulds at the blow-moulder, while change-over at the filler is likewise fully automatic. The inspection unit is also changed over to the parameters of the new article. In the packer and palletiser, thanks to the assistance systems, the change-over to the new packages has already been promptly completed. All these operations are reproducible.
Depending on the production schedule involved, overall equipment effectiveness (OEE) can be substantially increased by up to 20 per cent – LineXpress thus offers precisely what contract bottlers like Starzinger need in order to significantly upgrade their competitiveness. Ludmilla Starzinger is confident: "We shall be able to score highly here in the future as well, and build up a customer base that appreciates precisely this flexibility. With these capabilities in place, we will definitely prosper on the international market."
Ultra-modern bottling line
LineXpress L shortens the change-over procedures at the following machines:
Please activate JavaScript to play this video.
---
Selected machines and solutions